In this tutorial I will show you how to make the most basics of glittering dolls using
Photoshop Elements 6
. Please excuse any typos or cut offs. It was really late when I made this requested Tut and Photobucket didn't like me so I had to crop some stuff in order for Photobucket to allow the huge images.
What are the pro's of using Photoshop instead of TDP Premium?
-Photoshop allows more colors, leaving less chances for unwanted flashing and pixely dolls.
-Photoshop is more precise. You can change the skin and hair colors to what you want, instead of using the confusing and more ofthen than not guess work of the TDP color changer.
-Photoshop can glitter pieces of an item. Glittering an item with TDP glitters only a whole item. For example, you only want to glitter the belt that's attatched to an outfit. Using TDP will only glitter the whole outfit, in Photoshop you can select what you want to glitter.
What are the con's of using Photoshop instead of TDP Premium?
-More often than not the biggest animated dolls you can make are 250x250 pixels. If you make a doll on TDP you can go as high as 300x300. I don't know the exact reasoning for this, but I believe it's because the color counts are higher using Photoshop, which to most dollers is actually a bonus instead of a con, but if you prefer extra space then stick with TDP Premium.
-Photoshop is a very intricate program. I've been using it for a year or more and still do not know everything there is to know about it. There's so much you can do with this program. For example, there are several animating options that you can do other than glittering. My husband has figured out how to do swirl vortexes. This being so, and it not comming with a manual, creates a lot of confusion. This reason alone is why most dollers stay away from Photoshop.
-Photoshop is more expensive up front. I believe I paid around $80 for my beloved Elements. TDP Premium membership is only $2 a month or $22 a year.
And now onto the Tutorial. If you do not have Photoshop Elements you can get a free 30 day trial from Adobe.com. I don't believe they offer the Elements 6 trial anymore and I've never tried the higher versions, but I believe all Elements are similar. Take heed: The really expesive versions of Photoshop DO NOT support glitter/animation. This is what I've heard, I do not know this for a fact. I know 2 people who have the more expensive versions and both have told me they cannot do the things that I do using Elements.
Areas you will need to know for this Tutorial:
-What is a
Project Bin
?

What are
Layers
?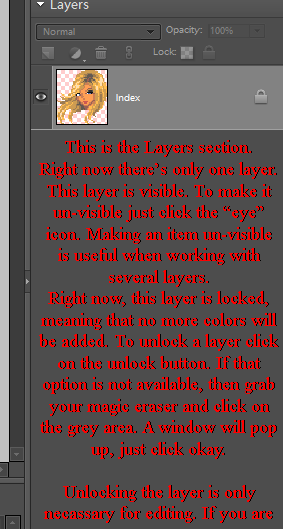 -What is the
Grey Area
?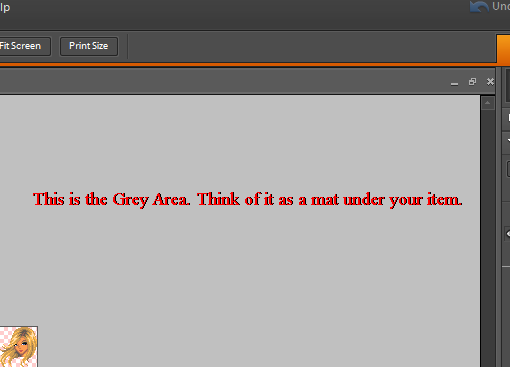 Below I will go over the Tools you will need: