The Year: 2009
The Month: July
The Number: 25
The Time: 6:05 PM
The world is under attack by someone who calls themselves the Malus. They harbor weapons of mass destruction, far worse than nuclear bombs. A group of "Miscreants," so to speak, is being gathered to stop them- but will their contrasts be enough to force the group apart? Can they stay together despite horrendous differences and petty arguments?
Let's find out!
Oh yeah, and the other problem?
This 'League' is scattered across the world. America, Italy, Mexico, Brazil, Africa. Some may be easy to find. Others... not so easy.
The Malus have attacked all five countries, each time posing as a rival of said country. Mexico attacked America, America attacked Mexico. Italy was attacked by Africa, Brazil attacked and was attacked by Mexico. It's a ring of tinderboxes, and if this goes off the world will be plunged into a deep world war that may never end.
A man gathering the Miscreants - the new generation of the League of Extraordinary Gentlemen - has already found found the ship captain and her shipmate. Who will you be?
There are five people to find. Of course, you'll need a lift to get to where you need to be. A boat? A plane? A UFO? Of course not. A submarine, the one the last League used, the
Nautilus
. In fact, because the new captain is part of the new league and her friend is a shipmate, there are only three more to find. They could be in any of the aforementioned countries: America, Mexico, or Africa.
Let's find the Miscreants and stop the Malus.
~~~~
Rules:
1. This RP is rated PG-13 to M for violence and possible swearing that may or may not occur. This RP is for experienced RPers only. Everyone should know by now who I do consider experienced; please don't spam the RP asking to join unless you are one of those people, and don't go bugging Miranda about me not letting you join as you can't message me anyway if you're not on my buddy list.
2. No Mary Sues or Gary Stus. Or else I will hit you with a tree branch. I will allow vampires and/or werewolves, but other than that, NOTHING ELSE SUPERNATURAL.
3. Abide by the rules laid out in the stickies.
4. I'm warning you all now: this has a set plot already and I will allow minor-to-major subplots along side it as long as it'll make sense. If anyone attempts to join this with the idea of comandeering the plot for their own use (some of you will know who I'm speaking of), get the HELL out of this RP. Pardon the language.
5. If you haven't seen the movie(League of Extraordinary Gentlemen)/read the comic/read the novelization of the movie, please use Wikipedia as I'm not able to explain it very well without giving away the plot.
6. Please, please, please try to have at least 2-3 lines per post. Pretty please with sugar on top?
7. In their bio, list what they're getting out of the deal if they can stop the Malus. Can be anything within reason.
~~~~
Sheet:
Name:
Age:
Peculiarities/Abilities: (why you're being/going to be recruited for the League)
Appearance: (pic or description, or both)
Personality:
Flaws:
Bio: (no intensely horrid backgrounds, seriously.)
Location: (Has to be from one of the countries I listed above)
Family/Friends:
Please bold the words of the different sections, like such below. X_x
~~~~
Name:
Saguna Nemo, also known as Alvin
Age:
16
Peculiarities/Abilities:
Prodigy captain of the
Nautilus
, fights like her great-grandfather Captain Nemo did (no guns for her)
Appearance:
Has an Arabian appearance, black hair usually in a braid that reaches her rear. When necessary she'll wear the captain uniform - a blue and white type of suit that wasn't exactly a suit with a red sash - but she prefers working in jeans and a tanktop.
Personality:
Appears to be extremely aloof, but once you get past that she's extremely friendly. As stated in Flaws below, whenever somebody questions why she's captain or makes fun of her age, she becomes extremely self-conscious and doubts herself for a bit; usually Maeko snaps her out of it.
Flaws:
Has poor English skills, and is missing her left leg from just above the knee and down; she uses a prosthetic leg. She's had it since she was seven. She's also got a poor temper and gets annoyed easily when people don't follow orders on her ship. And has a tendency to be a little self-conscious if somebody laughs at her age.
Bio:
Alvin grew up in both Brazil and on the
Nautilus
, and as such knows quite a bit about the ship; when her mother died when she was a kid, she officially moved onto the ship and became a crewhand. After losing her leg at seven to a type of polio she hadn't been vaccinated for, she learned how to walk on her hands, but eventually she got a prosthetic leg instead at her father's insistance. Her father died when she was thirteen, and she's been captain ever since; it took a year to earn the crew's respect and trust, but despite this, she never feels quite adequate enough. Her spotty English is a little hard to understand, but thanks to her first mate she's come a long way. She's getting more freedom to roam the world if they stop the Malus; she's heavily restricted as to where her ship can go.
Location:
Technically Brazil, but lives on her ship.
Family/Friends:
Good friends with Maeko, not so good with Okeam.
--
Name:
Maeko/Okeam Katan
Age:
23
Peculiarities/Abilities:
Has a sharply split personality, Maeko is the milder of the two. Okeam is a homicidal maniac when she wants to be, but she's the one with the common sense. Despite her father's insistance that she get help, Maeko refused; Okeam was probably her best friend. Which was saying something, since the two hated each other.
(Individual abilities:
Maeko- Gadgetry master and explosives expert. Makes guns, puzzles, you name it, she's done it. Yet she can't solve a Rubix cube.
Okeam- Weapons expert, gives Maeko the ideas for the guns. Can solve a rubix cube, but you have to give her a few hours to do it.)
Appearance:
Maeko:
Okeam: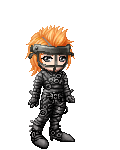 Mind you, the hair does not change that drastically, just the eye color.
Personality:
Maeko: Generally sweet, her temper doesn't snap until you seriously manage to annoy her or if you tinker with one of her experimental gadgets/bombs. She gets very nasty then; with the gadgets it's just pure annoyance, but if it's a bomb then she's got a da.mn good reason to be p*ssed off!
Okeam: Generally the sourpatch kid, Okeam loves to annoy people, but she's got more common sense than Maeko does. She's also the one who can deactivate the bombs without setting them off; Maeko may be able to put them together, but she sure as hell can't take them apart!
Flaws:
Split personality, both have severe OCD and minor ADD. (Maeko's is more ADHD though.)
Bio:
Maeko's father, a hitman for the government, trained her in how to kill people, but truth was that he was training Okeam the whole time; Maeko learned how to create bombs for the FBI to dismantle in practice. Her/Their father, Jack, is being held in government jail for a crime he didn't commit and he's on death row; if the Miscreant League can stop the Malus, her father goes free.
Location:
Italy
Family/Friends:
Jack Katan(father), Liana Katan(mother), Darros(brother), Leia(sister)
~~
I'll make a separate post for the opening post. Is this RP okay?
EDIT: Spirit_Queen is joining the RP, please hold on and don't advance the RP too far.