Okay, this idea came to mind and I had to create an RP for it. I won't be making loads of them, or even my one per week limit. I rarely have good ideas. xD
This is about a group of kids. They all dropped out of high school when they were blamed for a huge string of arsons in their small community. Now, they have gone into hiding, tucked in a valley, far away from home. They brought weapons and guides to kill the animals for meat, and to find edible berries and wild onions. They have also continued their education.
But everyone is looking for them. Local police have been told about them and their car, but to protect themselves, they had driven their car off of a cliff, and now it was at the bottom of the lake that it had been pushed into.
But the police have closed in on the forest that they find security in, even though they are miles and miles in the forest, barely reachable by foot. Now, they are just trying to stay hidden, which means that they cannot make fires or keep a large camp set up. They are living on wild onions and berries, and sleeping in the bushes.
Fill this form out:
Name:
Age(16-18):
Appearance(use photobucket):
Personality:
Other:
This is my character.
Name: Jayson "Jay" Green
Age: 18
Appearance: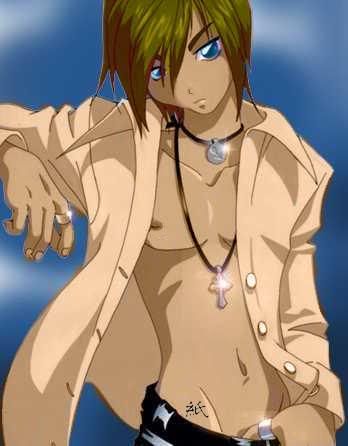 (that was predictable, wasn't it?)
Personality: Outgoing, but laid back, and smart
Other: None