Models to be from all over the world have came to this very special reality TV show. Some are more experienced then others, and some more beautiful. Nonetheless, people are serious about this. There can only be one winner. Let the games, begin.
RULES:
> Please be an experienced RP-er. I have decided I will not except just anyone onto this thread. Quite a few go down hill from people who can't see to RP right...
> Sentence form. Like a story book. No *actions* like that
> Understand that I AM the owner, and I will probably have my character get fairly far. If you don't go on too much, your character may be emilinated.
> As I said last point, I AM the owner, if I kick you out, or you get eliminated, it's my choice, and you could always join again once this "season" is over. I will PM all joiners when this happens.
>NO SPAMMING. Posts muct be at least include something about the RP. Not "Your Character's pretty, or something." (To anyone who joins, who do you think that is?)
> Stuff can be made up.
> You can swear, and when romance goes over PG-13, which I don't know why there would be any, though... but write *X rated scene* or something.
> Enjoy, and ASK to join before just jumping in, please.
MY CHARACTER:
Name (Nicknames in ".."): Yazmina "Yaz" Georgia
Age (Between 18-22, please) : 19
From (Make sure your person looks like they're from there) : Canada
Years of Experience (Don't put, like, 17 for a 20 year old. That is not normal...): 7
Appearance (Either be discriptive, or try photobucket for a real photo, or non-fantasy anime):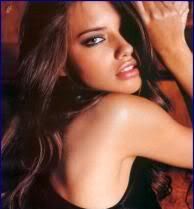 Personality: Stubborn, can be b*tchy, arrogant. Kind, if you're her friend.
Award(s), if any: Model Award at her highschool, Ms. Photogenic in her highschool yearbook, 4th place in Canada's next top model (Not really... in the RP, though)