Profile Information
Date of Birth:
May 11, 1990
Zodiac Sign:

Age:
23
About Me: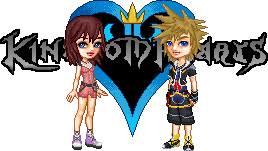 (Made by Eros - Thanks for the gift, Rachel!)

Visit my art website - http://www.dreamland.moonfruit.com

Visit my dA - http://www.orange-bubbles.deviantart.com

BROWSE MY POKEMON SHIRTS - http://www.redbubble.com/people/dreamlandart - see below for examples!


Interests:
Pixelling, sketching, writing, reading, VIDEO GAMES (I am an addict), COFFEE (is delicious. Addicted.), singing, dancing like a loser when alone at home, dyeing my hair crazy colours.
Music:
I really LOVE The Barenaked Ladies. Favourite band of all time. Always has and most likely always will be. I have very scattered musical interests, so listing them would seem like the most random thing ever.
Heroes:
Myself. I AM SUPERHAYLEY!
Forum Info
Rate This Member
Contact Info

AaronShadows

(Offline)


TDP Greeter

Last Profile Update:
04-14-2012


Silent_Wolf

(Offline)


Forums Moderator

Last Profile Update:
11-11-2012


Singergirl0911

(Offline)


Senior Member

Last Profile Update:
03-21-2011


tinker_bell_96

(Offline)


Senior Member

Last Profile Update:
01-12-2013


TheHayleyDoll

(Offline)


Senior Member

Last Profile Update:
01-15-2013


Catlover642

(Offline)


Senior Member

Last Profile Update:
01-01-2013