Hello. I'm Lena
Old account was amazinglove.
So add me on this one again, please C:
Name: Lena
Nickname: Lena Lae, LL
Age: 16
Birthday: April 15th 1992
Hair: Black
Eyes: Blue/Green
Height: 5' 7''
I'm from Colorado. I've lived here most of my life, I actually first lived in Iceland. Ooooh, exotic! I like to make premium dolls (but I am using my cousin Jessica's account to make the dolls until I get premium back on this account), so request one at my doll shop.
This is what I look like: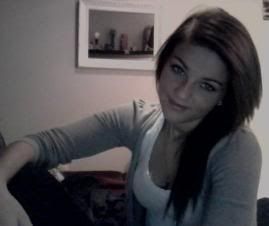 (sorry for the ick-ness)
These are my dolls that I made:
Lena's Photobucket Account

You can click the banner to go to my website
Or click Lena's Photobucket Account to go to see all of my dolls
LL♥
P.S. - Sign up at my site (I'll love youu for everrrr!)