About Me:


If you want to be my friend, start a conversation with me! (:

Don't be shy to talk to me!

Hiiii



My name is Sydney, call me that, please!

I blow candles out on September 3rd

I have light short brown hair that reaches my

shoulders, green/blue/Grey eyes, I am 5'4 and I am in 7th grade.

My favorite colors are Purple, Turquoise, Dark Red, Black, Lime Green, annnnd Orange!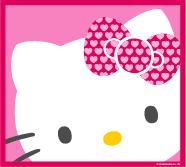 Bye!!