Profile Information
Zodiac Sign:

Age:
22
About Me:



About Me:
Hey there! My name is Erica. I am 14 years old and a Freshmen in High School. I have lots of friends and they are always there for me when I need a laugh. I am in love with the Jonas Brothers, especially Joe!
Well that's just the basics about me.
If you want to get to know me more, then add me. But don't just add me for no reason, only add me if you're gonna talk to me.
Texting.Friends.Life.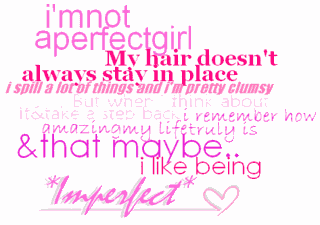 I'd Like to Meet:
Friends.
Interests:
Dancing and Cheerleading.
Music:
Miley Cyrus, Jonas Brothers, Taylor Swift, Metro Station, Boys Like Girls...and lots more.
Movies:
One Missed Call, The Notebook & Bring It On: In It To Win It.
Books:
The Last Lecture
Heroes:
My Family & Friends.
Forum Info
Rate This Member
Contact Info
CutiezRox121's Friends (6)

FlowersFall

(Offline)


Senior Member

Last Profile Update:
12-27-2015


miley_fan

(Offline)


Senior Member

Last Profile Update:
08-27-2007
Profile Comments for CutiezRox121

CutiezRox121 does not currently have any profile comments.