12-27-2010, 01:31 AM
---
Size: Big enough for a siggy
Celebrity/Cartoon/Character/Etc.: Jordan Witzigrueter!
Main Colors: Lime green, cyan, and hot pink!
Text: Gotta Love Like Woe <3
Text Color/Size: doesn't matter, just has to go with the color scheme
Anything Else?: Nopeee thank you though!

---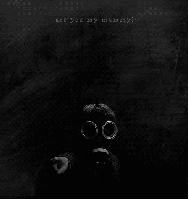 "Are you my mummy?" "Don't blink." "Count the shadows." "Look behind you."