Funny Ways To Keep Healthy? -
12-28-2010, 07:15 PM
---
I looked through the entire health forum but I couldn't find something similar to this, so I decided to make one!

So what are some weird ways you stay healthy?

I've heard of drinking a raw egg and drinking your pee every once in while keeps you healthy. o.O Pretty weird.
---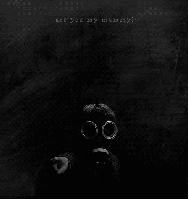 "Are you my mummy?" "Don't blink." "Count the shadows." "Look behind you."