| | |
| --- | --- |
| Aihana_ | 09-09-2009 12:14 AM |
---
Gah, lemme point out changes in a year!
I took this picture, on the first day of school last year, and one on this years first day. Man, it's a big change o_o
Yeah, so I thought I was so cool with the 'myspace selfcam' and I tried to tease my hair. Little did I know what teasing even WAS. So I ended up with a LOT of hairspray on my head...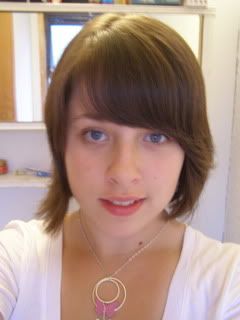 Though you can't see it there, I have WAY better eyebrows!
XD
Better hair and skin too.
Haha, I had fun doing that.