| | |
| --- | --- |
| Blondie | 06-22-2012 08:01 PM |
---
My pride and joy for the time being! I really like the dolls i've been making lately, i've gotten better at editing and im getting the hang of photoshop.
I edited the outfit on my doll and added the details by hand since i couldnt find a brush small enough and i made the top on rachels doll. I really wanted to use a lion in this one but i couldnt find one that i liked so i opted for a tiger instead. I tried to tie the outfits together with the gold bangles and headbands but they are hard to see with our hair colors. I also like the way the boarder turned out!
I also really like this doll, i tried to get the personality of each of the housed by the doll heads i used, Hufflepuff I see as shy, softspoken and goes by the rules, Ravenclaw is on the bad side but is also smart, Slytherin is rebellious, dangerous and ambitious, and then Gryffindor is smart, confident and brave. I like how everything fit and the background works great, i also really love the boarder i found, i had to edit it a bit but i think it fits perfectly.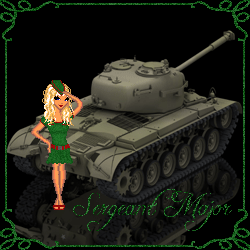 Military contest, i'm not sure what i sergeant major wears but oh well? lol i found i cute picture that looked like the dress and made the dress based on the picture, i like how it turned out.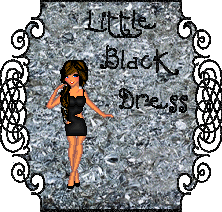 My entry for the little black dress contest... in the beginning i wasnt sure if if i was gonna use a background but when i found this one... it had to be used... i made the dress... i knew this is exactly what i wanted to make when i saw the contest theme.